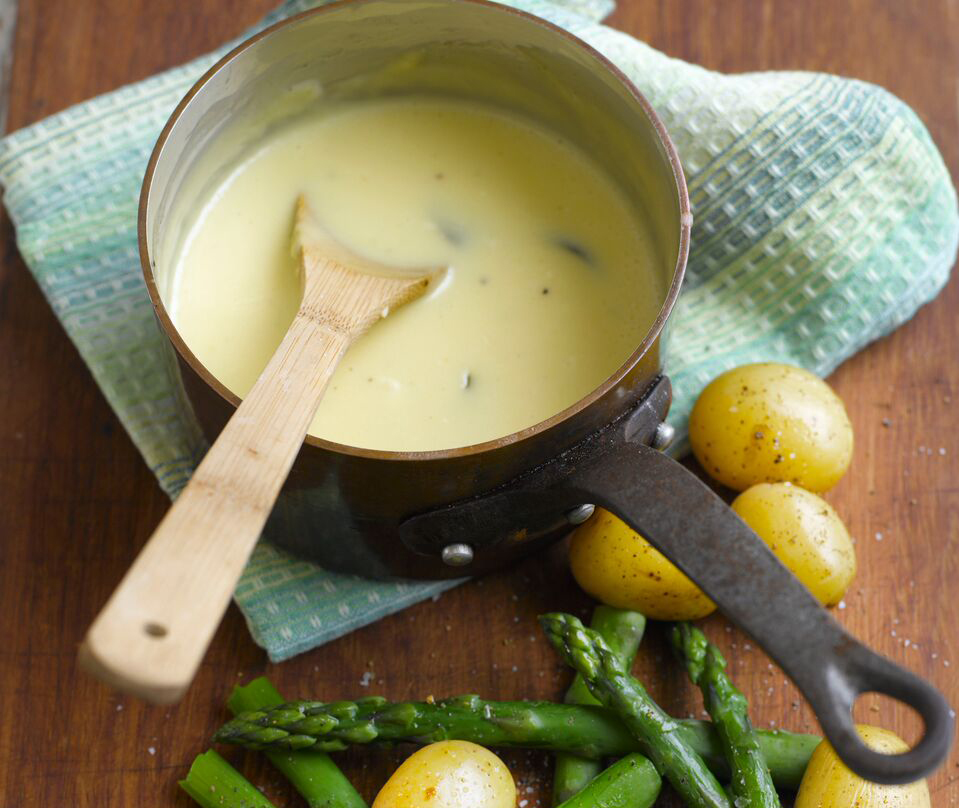 Somerset fondue with British asparagus& new potatoes
Serves: 4
Preparation time: 10 minutes
Cooking time: 15 minutes
You'll need
for dipping

1 bunch British asparagus spears
250g new potatoes
for the fondue
25g butter
2 tbsp flour
250ml Thatchers Katy dry cider
3 fresh sage leaves
200g Godminster Cheddar
200g Godminster brie
1 tsp Suffolk Mud English mustard
Salt & freshly ground black pepper
What to do
Put the potatoes into a pan with cold water, bring to the boil and cook until tender.
Whilst the potatoes are cooking, melt the butter in a heavy bottomed saucepan
and stir in the flour to form a roux. Cook for a minute over a low heat, being careful not to let the roux burn.
Pour in the cider, whisking vigorously until you have a smooth thickened sauce. Simmer for a couple for minutes and add the sage leaves and mustard, then reduce the heat to as low as possible.
Cut the cheese into small cubes. Begin to gradually add them to the hot cider sauce stirring well and making sure the cheese is fully melted before you add more. Once all the cheese in incorporated season to
taste.
Cook the asparagus in boiling water for 4-5 minutes until just tender. Drain and arrange on a platter with the cooked potatoes. Transfer the fondue to a fondue bowl or eat straight from the pan, dipping in the
asparagus and potatoes.