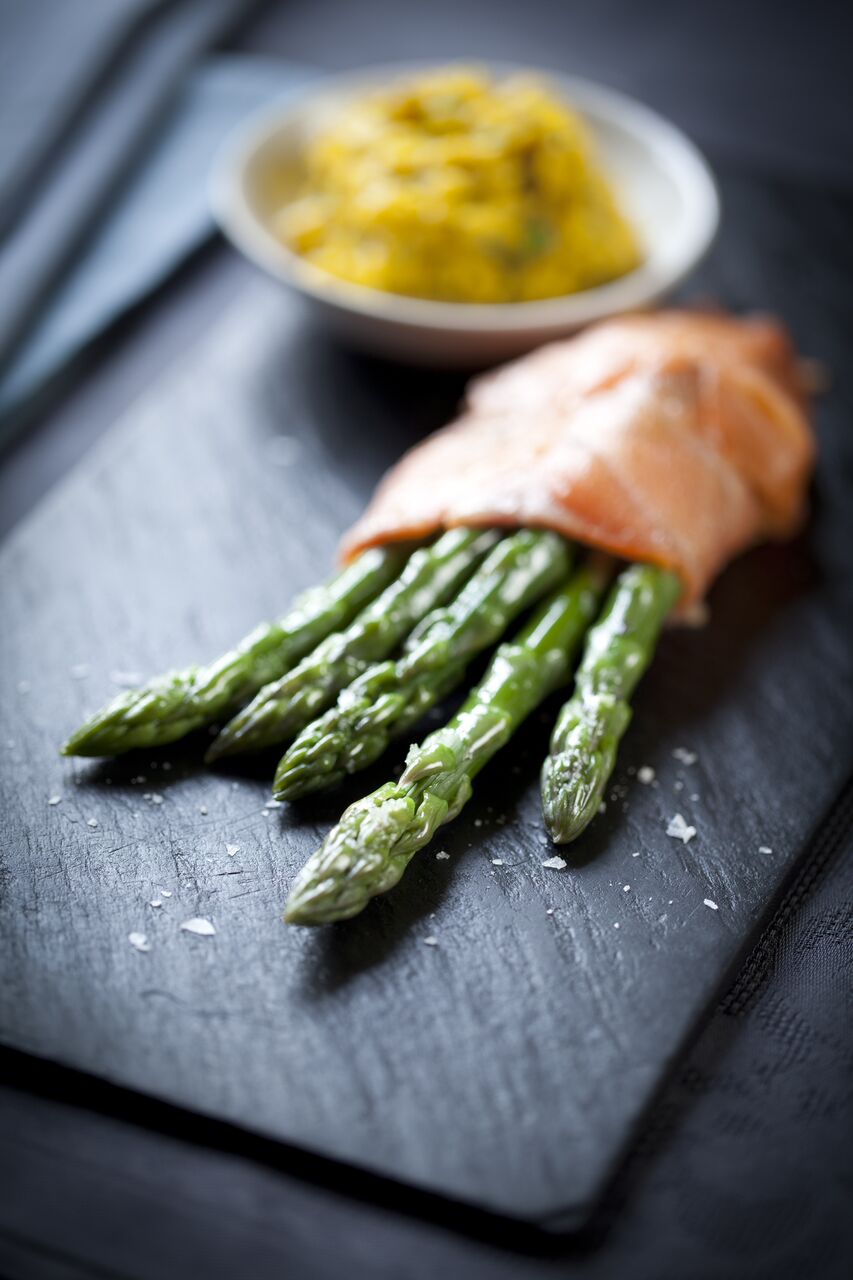 Asparagus wrapped in smoked salmon with scrambled egg
Serves: 2
Preparation Time: 5 minutes
Cooking Time: 5-10 minutes
You'll need:
10 stems of asparagus
4-6 slices of good quality smoked salmon
3 free range eggs
Salt & pepper
What to do:
To cook the asparagus place in a steamer or cook in a chargrill pan until cooked. Once cooked wrap five stems of asparagus with 2-3 slices of smoked salmon, repeat with the other five stems.
To make the scrambled egg, break three eggs into a small non-stick pan, add a little salt and pepper then whisk together with a fork until mixed. Then cook on a medium to high heat, making sure you continually stir with a rubber spatula, make sure you scrape all the edges to allow it to cook quicker. Once it's about half way cooked remove from the heat and continue stirring, it will continue to cook from the heat of the pan. This helps to make sure you don't overcook the egg.
As soon as the egg is cooked remove from the pan immediately and serve with your smoked salmon wrapped asparagus.
Great for breakfast or a mid-afternoon snack!