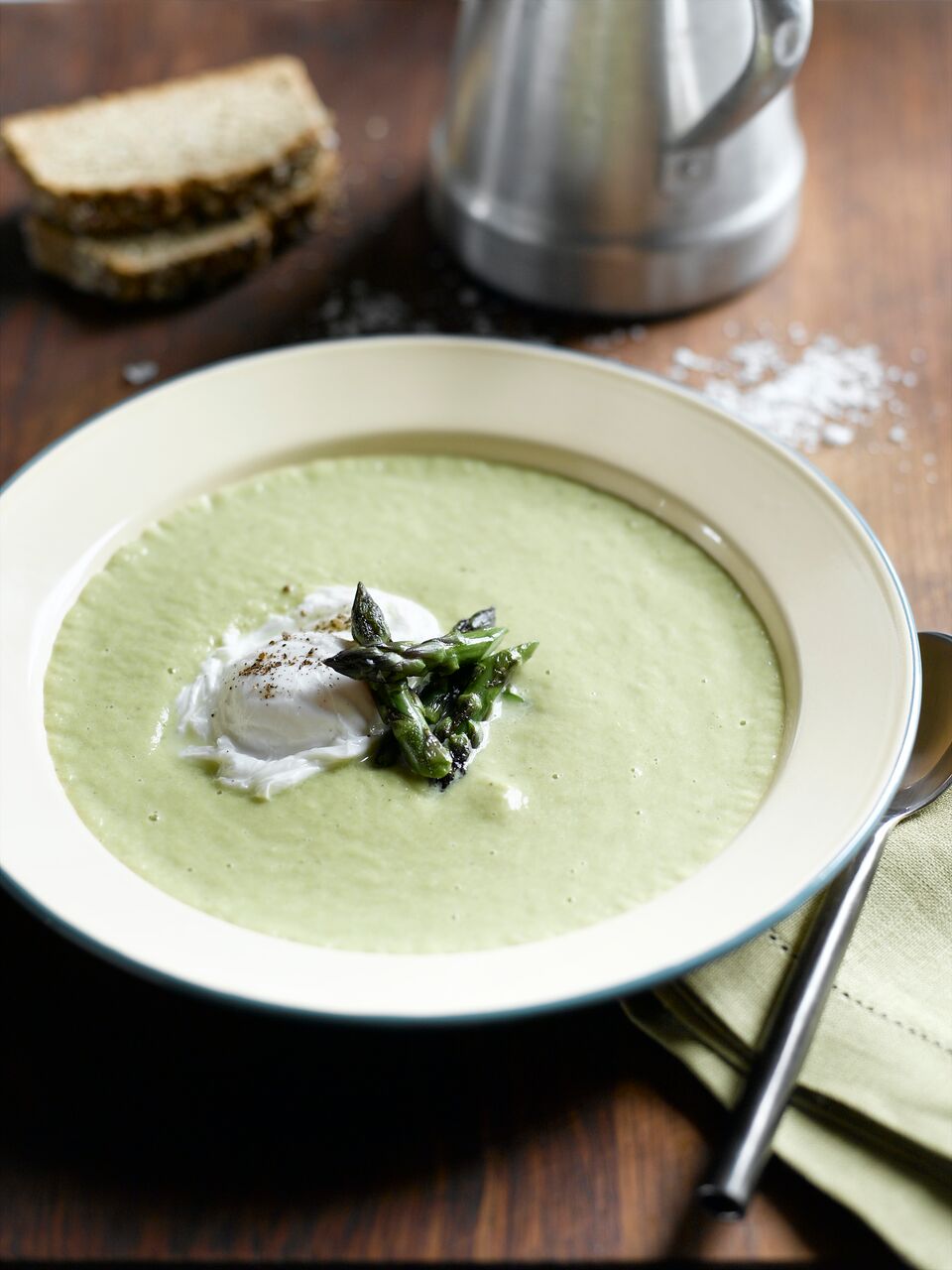 Cream of British asparagus soup with poached egg
Serves: 4 Preparation
Time: 5 minutes
Cooking Time: 25 minutes
You'll need
2 bundles British asparagus, trimmed
1 leek, washed and trimmed
50g butter
400ml vegetable or chicken stock
1 tbsp double cream
1 tbsp olive oil
4 medium eggs, poached
What to do
Cut the asparagus into 3cm lengths. Reserve the tips and set aside. Halve the leek lengthways and cut into 1 cm pieces. Melt the butter in a large saucepan and add the leek and asparagus. Sauté for 3 minutes, until the vegetables are starting to soften. Add the stock and bring to the boil. Simmer for 10 minutes, until the asparagus is soft and cooked through.
Blend the soup in a food processor or with a hand blender, until smooth. Season to taste with sea salt and black pepper and return to the pan. Add the double cream and warm through.
Meanwhile, toss the asparagus tips in the olive oil, and heat a ridged griddle pan. Griddle the asparagus for 2 minutes. Serve the soup in warmed soup bowls, topping each bowl with a lightly poached egg and some asparagus tips.
Cooks Tip: When poaching the eggs put them into boiling salted water with a dash of vinegar as this helps to keep the egg together. The eggs can be poached in advanced and placed into a bowl of cold water then when the eggs are required they can be dropped back into boiling water.