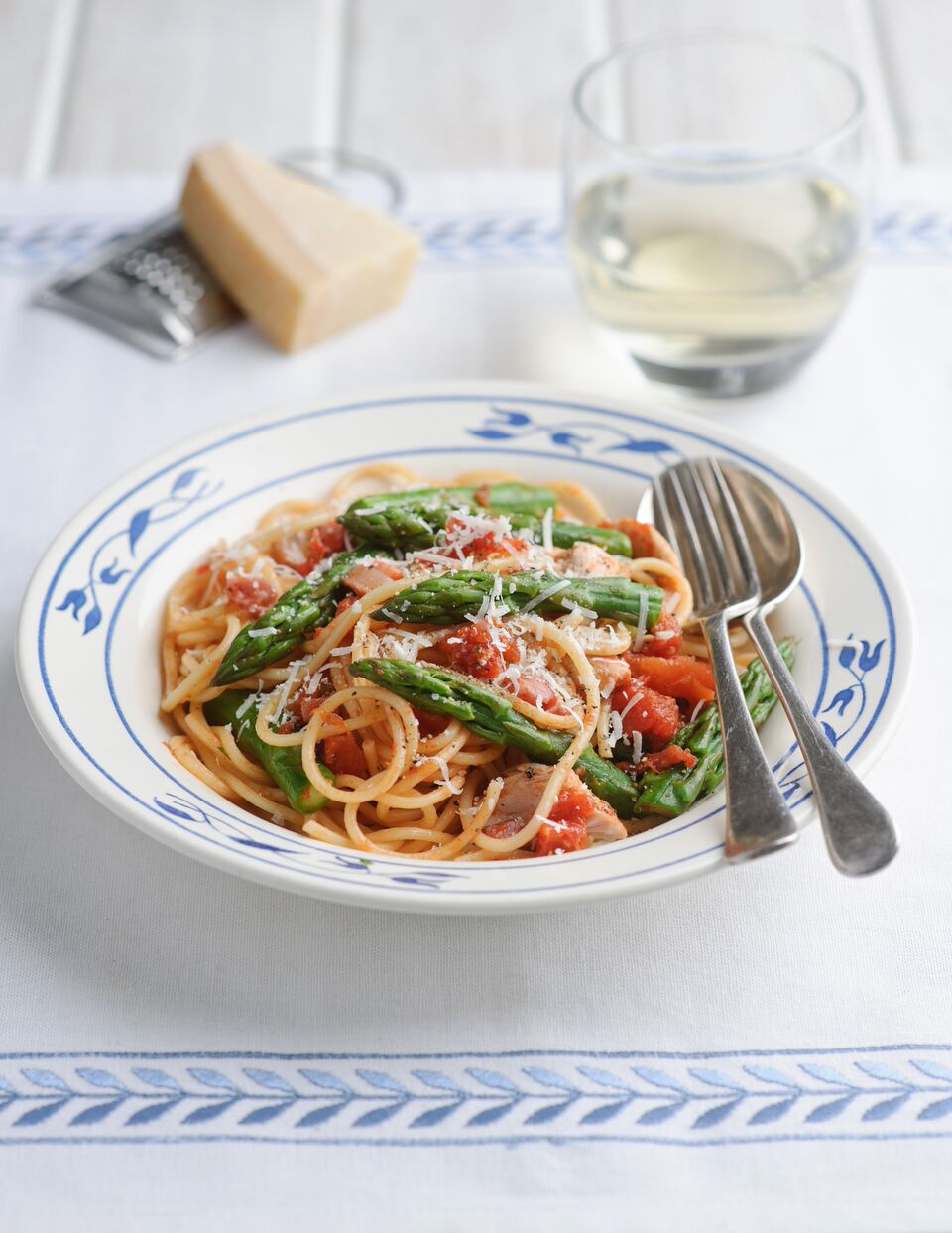 Fiery British asparagus and chicken pasta
Serves: 4
Preparation time: 5 minutes
Cooking time: 15 minutes
You'll need
1 bundle British asparagus
4-5 chicken thighs, cut into 6 pieces
1 tbsp olive oil 100g smoked pancetta or bacon, cubed
3-4 shallots, sliced
2 cloves garlic, crushed
1 green chilli, finely chopped or 1 tsp chilli powder to taste
1 tbsp rosemary, very finely chopped
1 400g tin chopped tomatoes
1 tsp sugar
salt and pepper for seasoning
300g dried spaghetti pasta
50g parmesan cheese, grated
What to do
Trim the ends of the asparagus then chop the spears into 4-5 pieces.
Fry the chicken for 5-6 minutes in a hot pan with some oil then add the pancetta, shallots, garlic, chilli and rosemary and cook over a medium heat for a further 3-4 minutes.
Add the asparagus and chopped tomatoes then simmer for another 3-4 minutes. Season with salt, pepper and sugar.
Meanwhile, cook the pasta to the packets instructions in boiling salted water, drain then add to the sauce, grate over some parmesan cheese before serving.