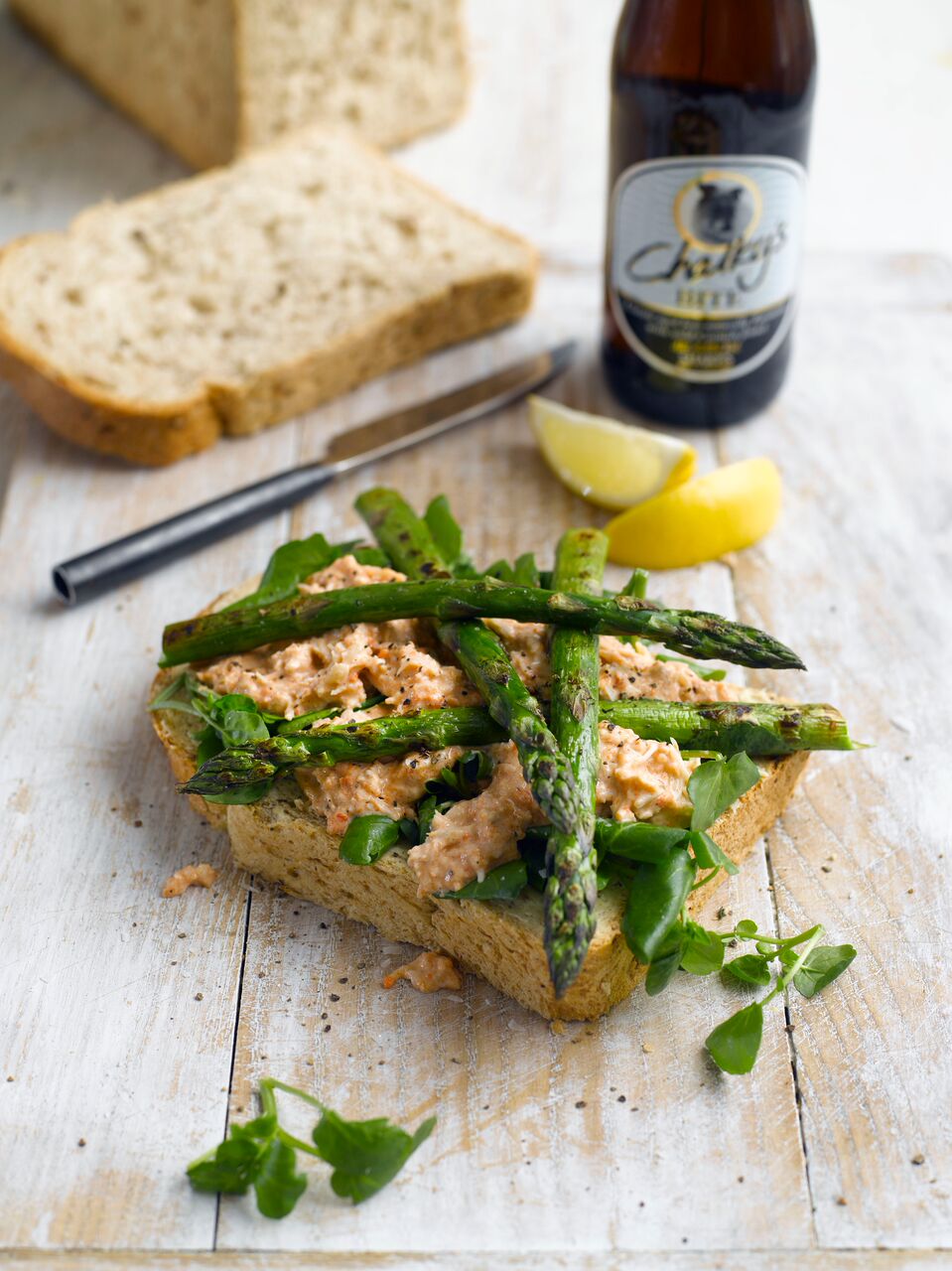 Griddled British asparagus, crab & watercress sandwiches
Serves: 4
Preparation: 5 minutes, plus pre-heating griddle pan
Cook: 5-7 minutes
You'll need:
300g British asparagus spears
1 tbsp Filippo Berio olive oil
300g fresh crab meat (half white/half brown meat)
2 tbsp mayonnaise
½ tsp Bart Spices paprika
Sea salt & freshly ground pepper
4 slices thick-cut granary bread
Butter
85g watercress
What to do:
1. Heat a griddle pan to hot. Lightly brush the asparagus with olive oil and cook on the griddle, turning occasionally, for around 5minutes or until tender.
2. Whilst the asparagus is cooking mix the crab meat with the mayonnaise and season to taste.
3. Butter the slices of bread and arrange the watercress on top of each piece, followed by a pile of the crab mixture lightly dusted with a pinch of paprika.
4. Top each slice of bread with the asparagus and serve immediately.