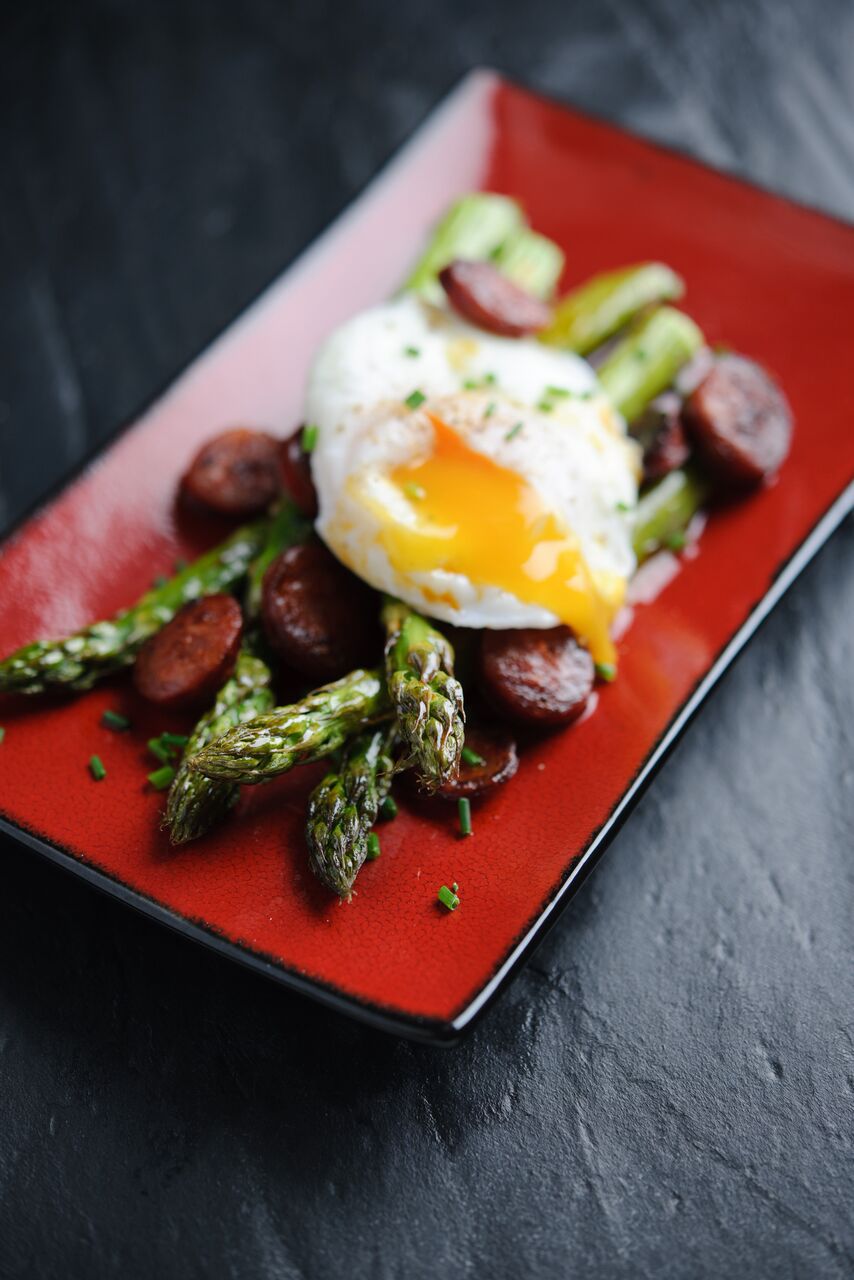 Roasted British asparagus with chorizo and a poached egg
Serves: 2
Preparation time: 5 minutes
Cooking time: 10-12 minutes
You'll need
a bundle (approx 250g) British asparagus
1 tbsp olive oil
110g chorizo, sliced
2 eggs
handful of chives, chopped
What to do
Preheat the oven to 210°c.
Place your British asparagus into a roasting dish, add the olive oil and place in the oven for 10-12 minutes.
In a hot dry frying pan add the slices of chorizo. Cook on both sides for 2 minutes until the slices of chorizo release their paprika-infused oil.
Meanwhile place a pan of boiling water on the hob and bring to a fast rolling boil. When you have 3 minutes to go before serving crack your 2 eggs into the boiling water and immediately lower the heat to low-medium for 2 minutes. Then turn the heat off completely.
Remove the British asparagus from the oven and place on a serving dish, sprinkle over the hot chorizo slices, and with a slotted spoon add the 2 poached eggs.
Finally drizzle over the paprika oil and finish with the chives.