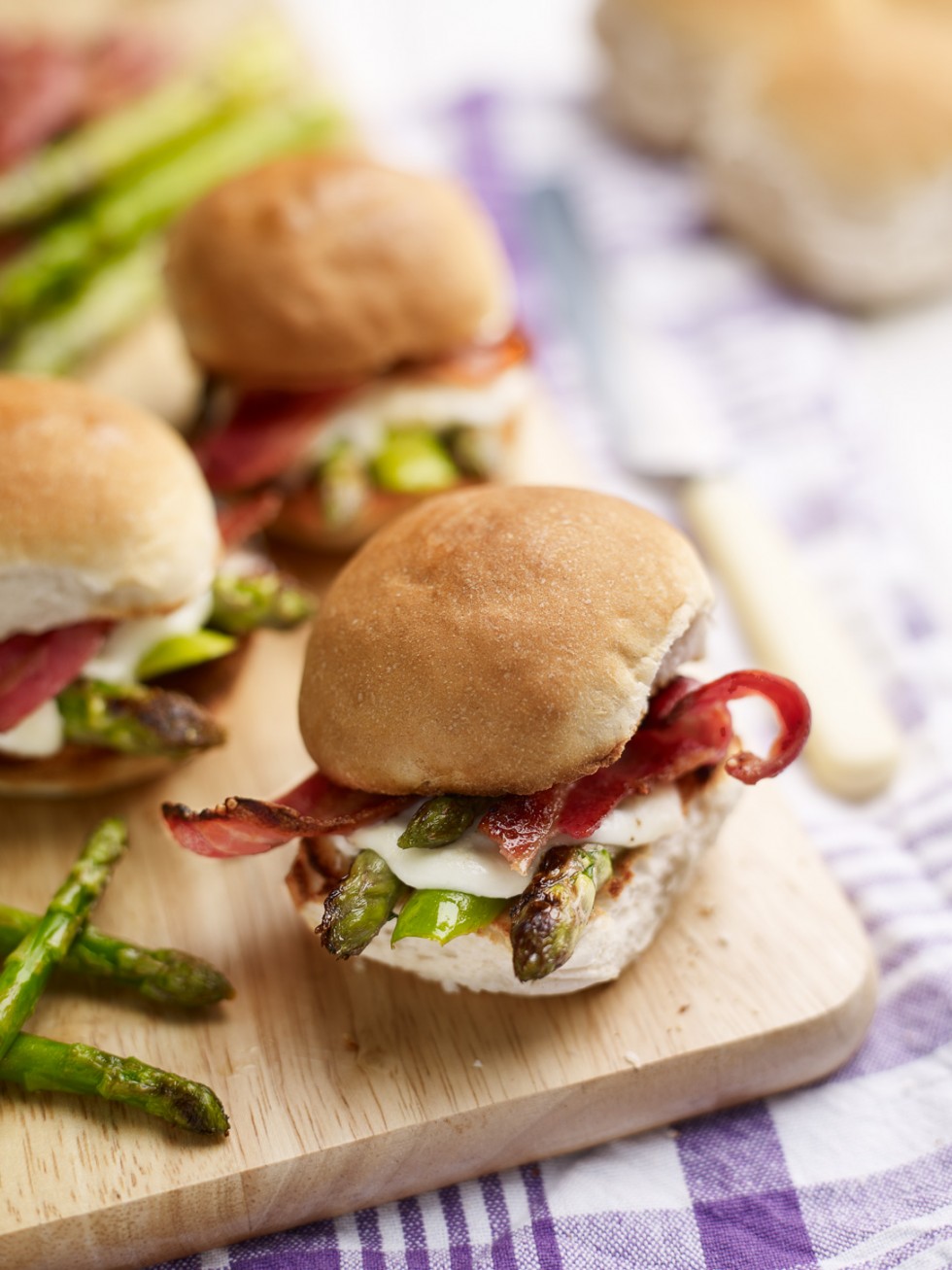 Asparagus, Mozzarella & Bacon Sliders
Serves: 6
Preparation time: 5 minutes
Cooking time: 15 minutes
You'll need
9 British asparagus spears, trimmed
2 tsp olive oil
Juice of ½ lemon
6 slices of streaky bacon
150g mozzarella, sliced and patted dry
6 small buns, halved
What to do
Heat the grill to high. Lay the asparagus spears on a large plate, drizzle with oil, a squeeze of lemon juice and season then shake the plate to roll the spears until they are well coated.
Grill the asparagus and bacon on both sides until golden and cooked. Return the asparagus to the oily plate and roll it in the dressing once more.
Toast the cut sides of the buns. Cut the asparagus spears in half to fit into the buns. Top one half of each bun with asparagus then a slice of mozzarella. Return to the grill to melt the cheese.
Cut the bacon to fit the buns then top each slider with a crisp piece of bacon and the top half of the bun.