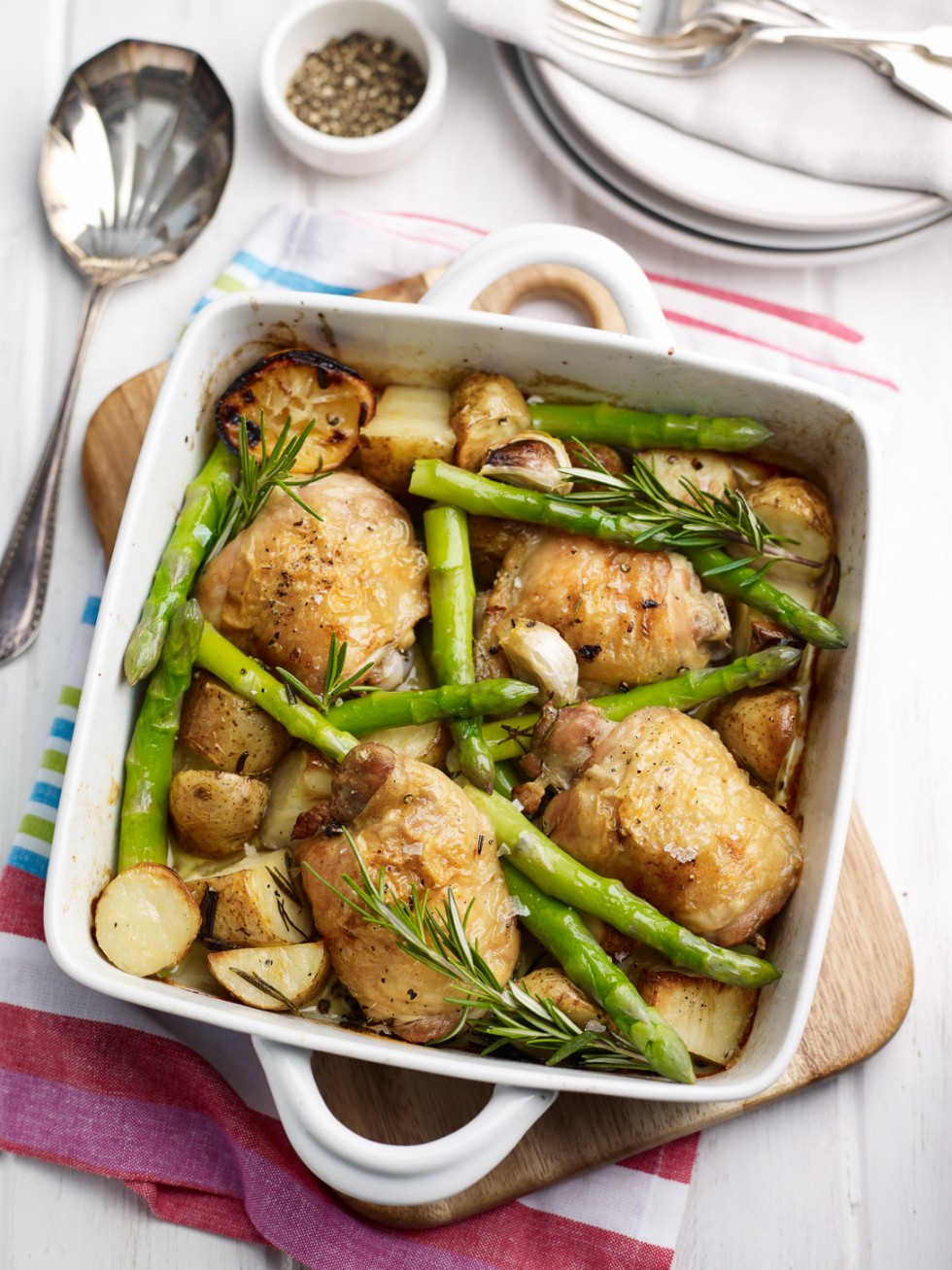 Serves: 4
Preparation time: 5 minutes
Cooking time: 1 hour
You'll need
700g new potatoes, halved
1tbsp Fussels rapeseed oil
8 chicken thighs
2 garlic cloves, unpeeled
4 sprigs of rosemary
1 lemon
1 bunch asparagus, trimmed
What to do
Heat the oven to 200C/180C Fan.
Put the potatoes and oil into a large oven dish and toss to coat well. Tuck the chicken in amongst the potatoes and do the same with the garlic and rosemary. Drizzle with the juice of half the lemon and add the squeezed lemon to the pan. Season well and roast for 50 minutes.
After 50 minutes toss the asparagus into the pan and give it a shake so the spears nestle in amongst the cooking chicken and potatoes. Cook for a further 8 minutes. Check that the chicken is cooked and the veg is tender.
Pick out the roasted garlic and squeeze the now melting centres into a small bowl, add the juice from the remaining lemon and season. Use a fork to mix the dressing and mash the garlic. Tip the chicken and potatoes onto a warmed serving plate and drizzle over the dressing.
Tip: This recipe is easily doubled or halved.