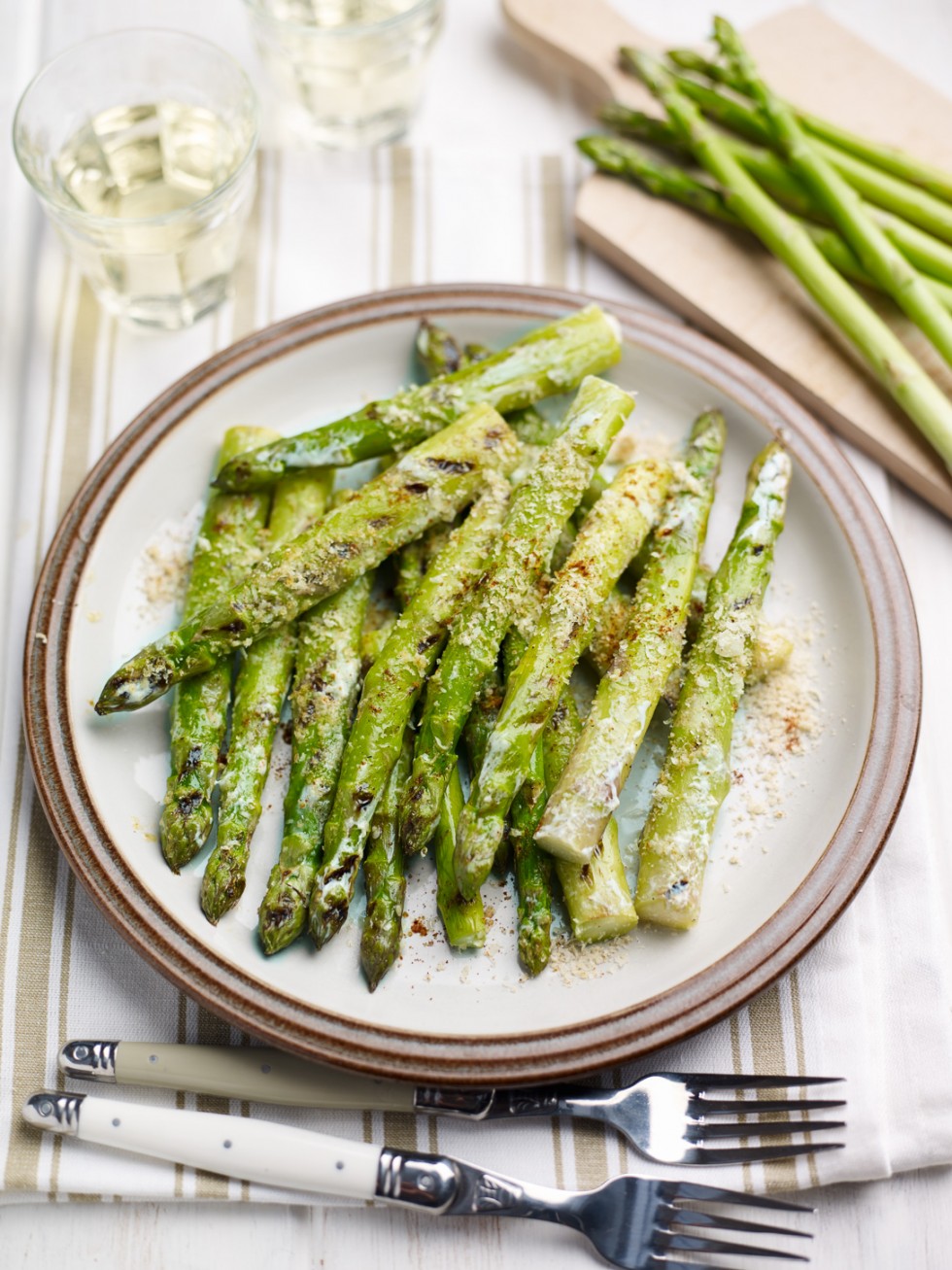 Serves: 2
Preparation time: 5 minutes
Cooking time: 5 minutes
You'll need
1 bunch British asparagus, trimmed
2 tsp oil
1 tbsp sour cream
½ lime
20g parmesan, finely grated
½ tsp chilli powder
½ tsp ground cumin
What to do
Brush the asparagus with oil and cook on the barbecue for 5 minutes, turning regularly. Meanwhile combine the sour cream and lime juice, and in a separate bowl combine the cheese and spices.
Once the asparagus is cooked, brush each with the sour cream mixture then sprinkle with the cheese and serve.
Add a little more or less spice to suit your taste.