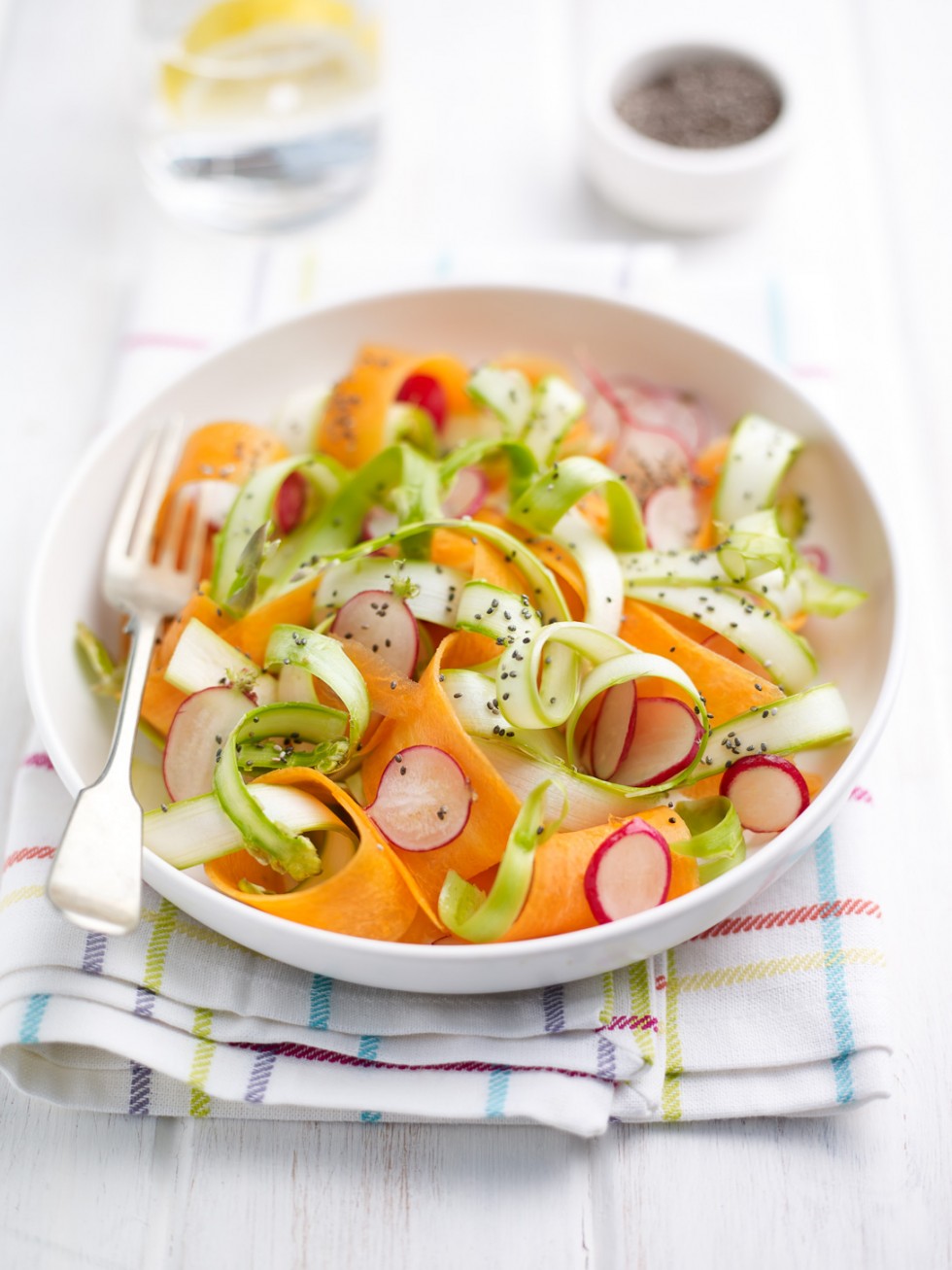 Serves: 1
Preparation time: 5 minutes
Cooking time:
You'll need
1 carrot
4 asparagus spears
4 radishes
2 tsp cold-pressed rapeseed oil
Juice of ½ lemon
2 tsp raw honey
1 tsp chia seed
What to do
Use a vegetable peeler to ribbon the carrots and asparagus spears then cut the radishes into thin slices.
Combine the rapeseed oil, lemon juice and honey, season and beat well to combine.
Toss the veg in the dressing and sprinkle with chia seeds.