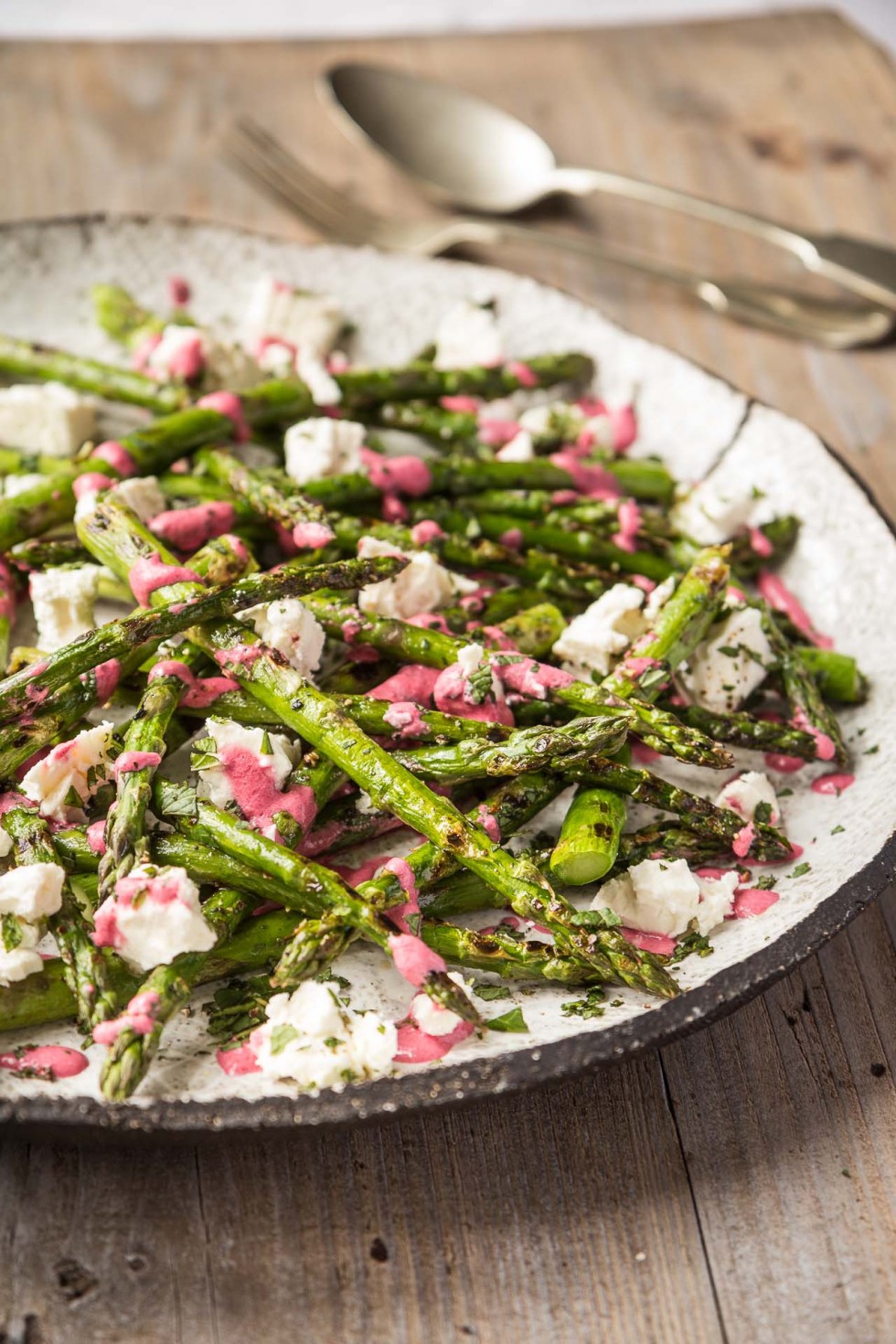 Bright pink beetroot dressing and fresh green asparagus not only look beautiful together but taste amazing with creamy feta and zingy mint.
Serves: 4
Preparation time: 10 minutes
Cooking time: 10 minutes
You'll need:
125g cooked beetroot (1/2 a pack)
2 tbsp Greek yogurt
2 tbsp crème fraîche
1 small clove garlic, roughly chopped
2 bunches British asparagus, trimmed
2 tbsp olive oil
salt and freshly ground black pepper
100g feta cheese, crumbled
handful of mint leaves, chopped
What to do:
Set a griddle pan over a high heat to get really hot – this will take a good 5 minutes.
To make the dressing, add the beetroot, Greek yogurt, creme fraiche and garlic to a deep jug and pulse to a smooth sauce with a stick blender. Season to taste with a little salt and freshly ground black pepper.
Tip the asparagus into a mixing bowl and drizzle over the olive oil, seasoning with a little salt and freshly ground black pepper. Spread out on the griddle pan and cook for about 5-6 minutes, turning regularly until lightly charred and just tender. You may need to do this in batches depending on the size of your pan.
Scatter the asparagus over a serving platter and drizzle over the dressing. Sprinkle over the feta and the mint and serve straight away.