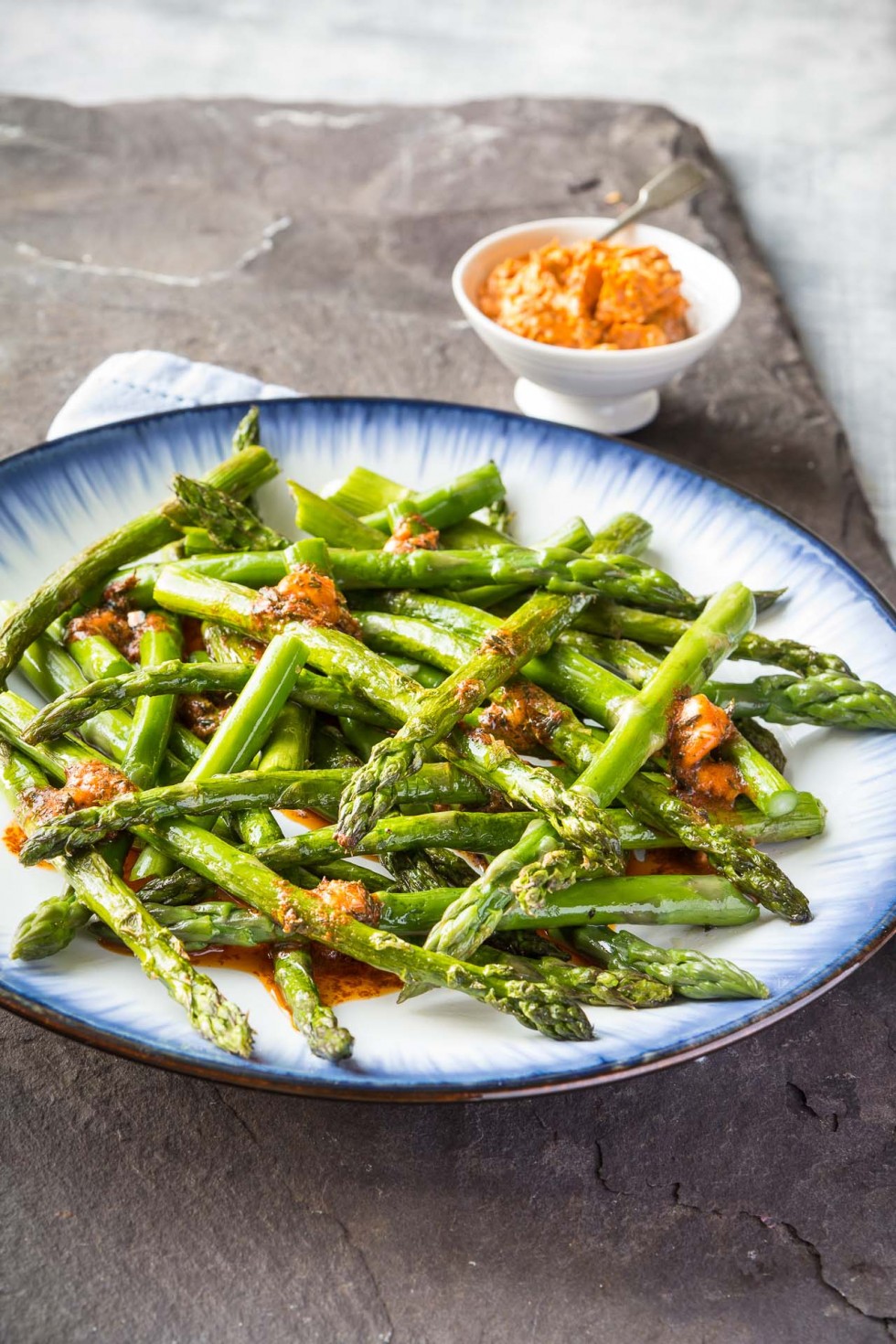 Simply roasted British asparagus spears topped with a butter whipped up in moments. Great for sharing.
Serves: 4
Preparation time: 5 minutes
Cooking time: 7-8 minutes
You'll need:
100g butter, softened to room temperature
1 tbsp thyme leaves
1 tsp smoked paprika
salt and freshly ground black pepper
2 bunches of British asparagus, trimmed
What to do:
Add the butter to a bowl and use a fork mash until smooth. Stir through the thyme leaves and paprika and season to taste with salt and freshly ground pepper.
Trim the asparagus and spread out in a roasting tin. Drizzle lightly with olive and season with salt and pepper. Roast in a hot oven (180°C fan) for about 7-8 minutes until just tender.
When cooked immediately remove from the oven and place onto a serving dish. Top with the spiced butter which will melt over the cooked asparagus.