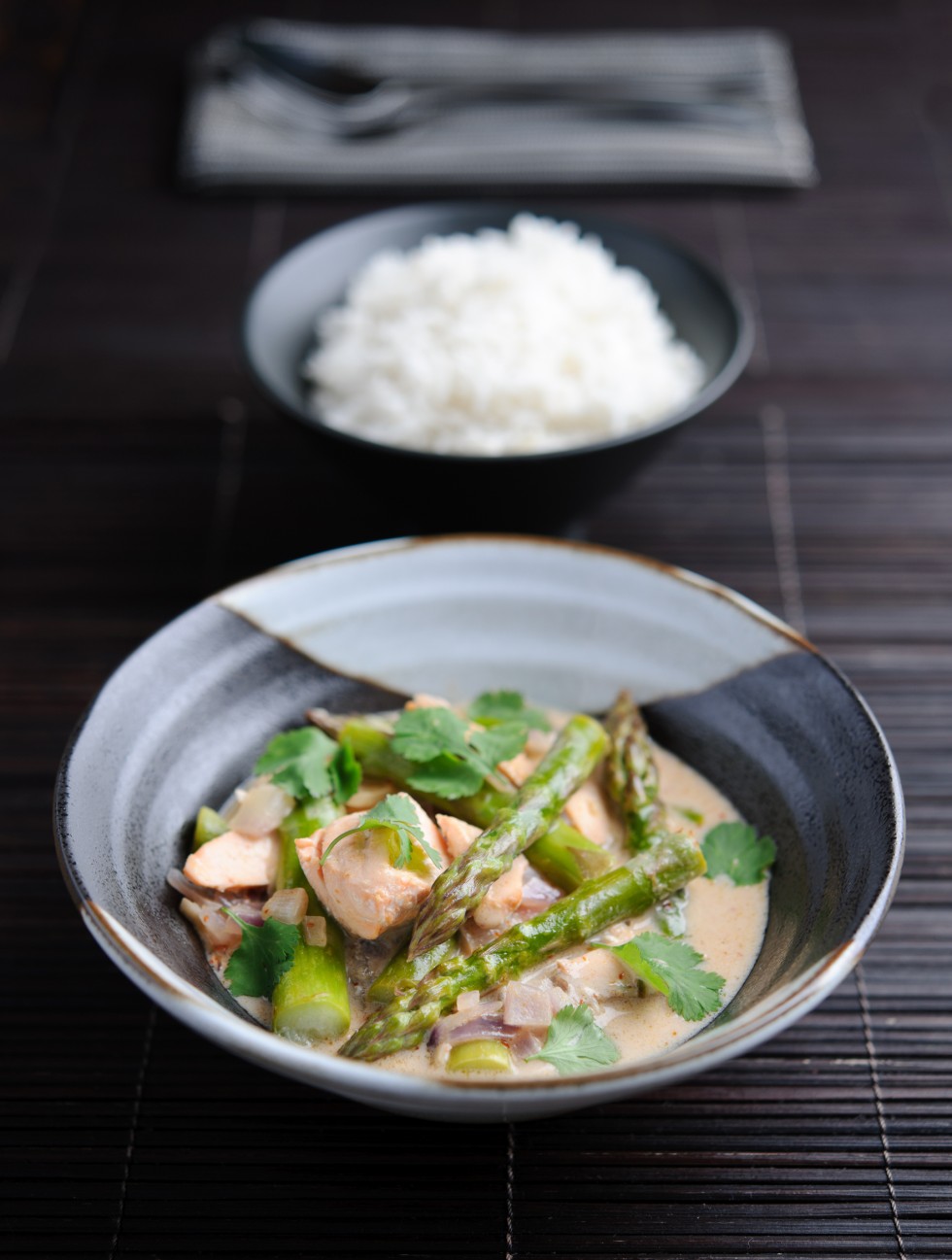 This Asian dish has been given a British twist by adding salmon and British asparagus in this fragrant curry. If you want to be more economical or are a vegetarian then add plenty of summer vegetables with your asparagus.
Preparation time: 10-15 minutes
Cooking time: 15-20 minutes
Serves: 4
You'll need
for the curry
1 tbsp olive oil
2 garlic cloves, crushed
1 red onion, chopped finely
1 tbsp red Thai curry paste
4 salmon fillets, chopped into chunks
1 x 400ml can coconut milk
250ml fish stock / vegetable stock
1 tsp fish sauce
1 tsp brown sugar
1 lemon, juiced
2 bundles (approx. 500g) British asparagus
4 kaffir lime leaves
salt and pepper for seasoning
coriander leaves, to garnish
to serve
Thai jasmine rice
What to do
Place the oil into a wok and on a medium heat, then add the garlic, red onion and curry paste and cook for a couple of minutes until everything is smelling fragrant.
Add the salmon and stir well so it soaks up all the flavours. Then gradually add the coconut milk and fish stock.
Follow with the fish sauce, sugar, lemon juice and British asparagus and then the lime leaves.
Cook gently for 10-15 minutes, taste and adjust seasoning.
Finally add coriander leaves and serve with rice.