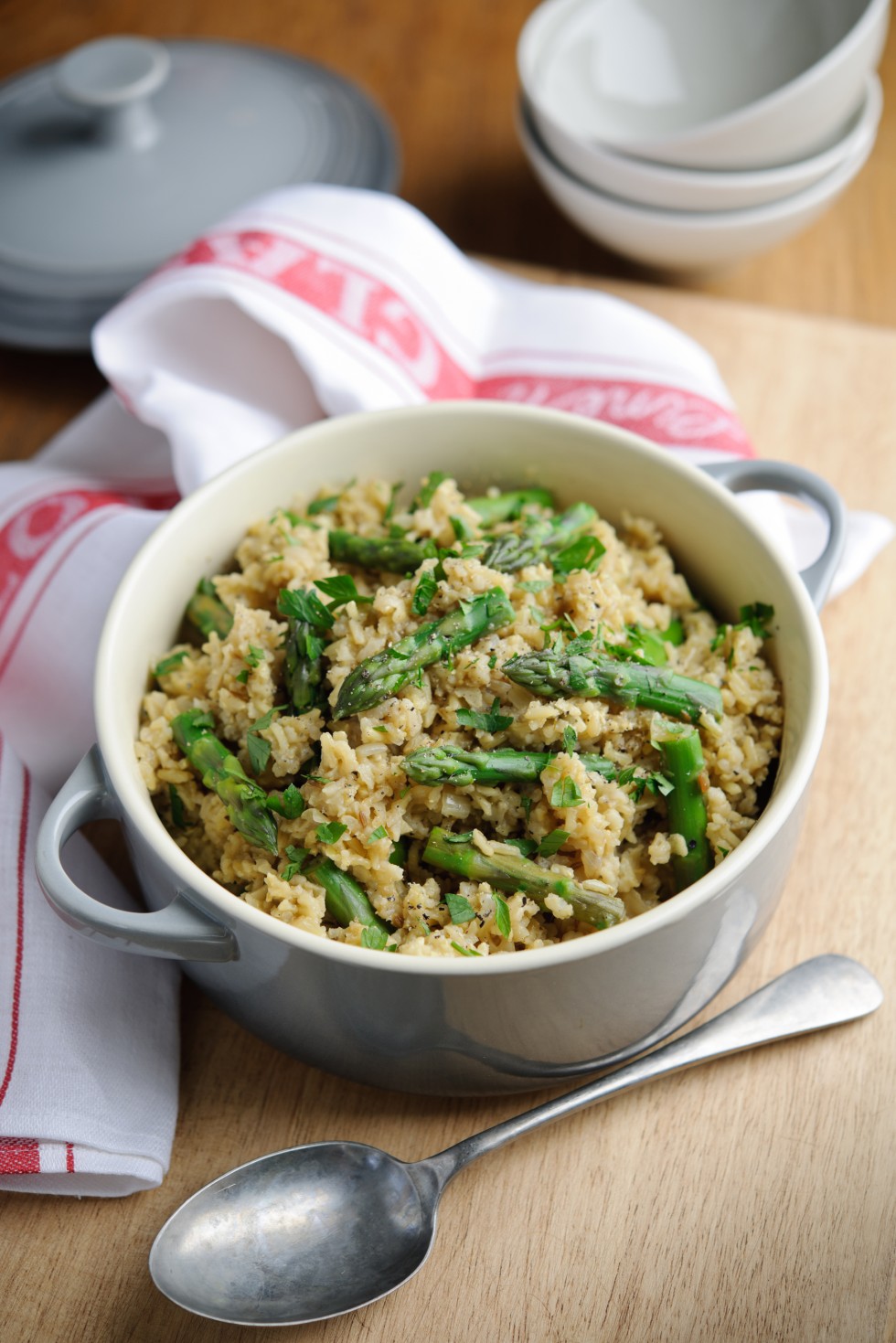 A hearty one pot meal for all the family to enjoy, delicately spiced so as not to mask the flavour of the asparagus. One pot cooking equals less washing up. Happy days!
Preparation time: 10 minutes
Cooking time: 40 minutes
Serves: 4
You'll need
250g brown basmati rice
1 bundle British asparagus
30g unsalted butter
1 onion diced
2 cloves garlic
3 sprigs fresh thyme
1 tsp cumin seeds
1 stick cinnamon
3 cloves
2 cardamom pods
700ml hot vegetable stock
juice of ½ lemon
3 tbsp flat leaf parsley chopped
salt and pepper
What to do
Rinse the rice and leave to soak for 10 minutes. Trim the ends of the asparagus then cut into 3-4 pieces.
Melt the butter in a large pan then add the onion, garlic, thyme and spices and cook for 5 minutes until softened.
Add the rice and cook for a further minute, then pour the hot stock into the pan, cover with a piece of tin foil and place on a tight fitting lid. Cook over a low heat for 25-30 minutes.
Next, place the asparagus spears into the pan and cook for 4-5 minutes, season with salt and pepper then a squeeze of lemon juice. Sprinkle over the parsley and serve.