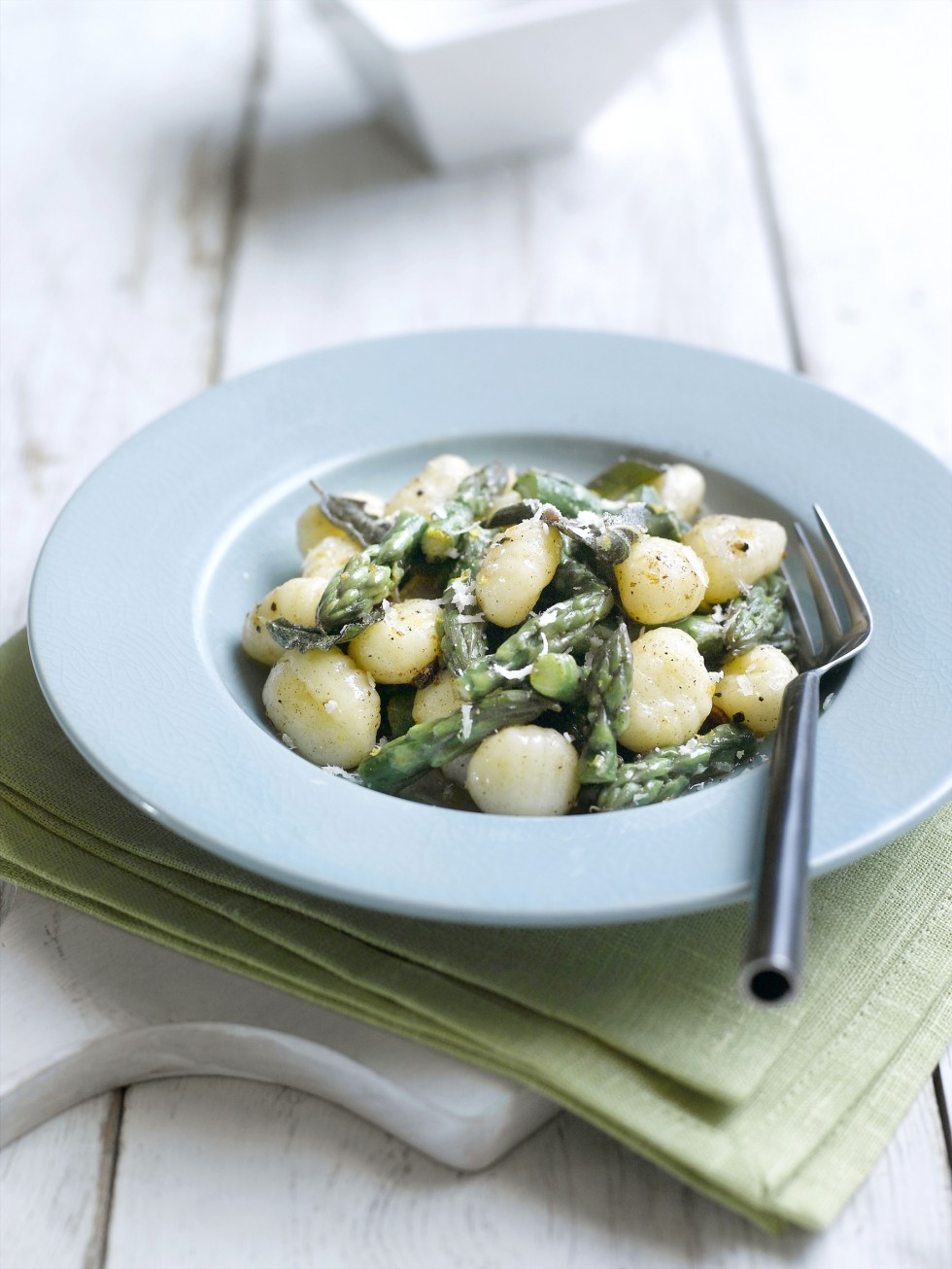 Preparation time: 10 minutes
Cooking time: 5 minutes
 Serves: 4
You'll need
80g lightly salted butter
2 garlic cloves sliced
1 small bunch of fresh sage
juice and zest of 1 lemon
salt and cracked black pepper
500g gnocchi
2 bundles of asparagus trimmed
and cut into 3cm lengths
50g grated Parmesan
What to do
Put a large pan of salted water on to boil.
Heat a large frying pan and add the butter. When the butter begins to brown slightly, add the garlic and sage and cook for a minute or until the sage begins to crisp at the edges. Then add the lemon zest and juice, season with salt and pepper. Remove from the heat.
Place the gnocchi and asparagus in the pan of boiling water and cook until the gnocchi rises to the top of the water, approximately 2 -3 minutes.
When the gnocchi and asparagus are cooked, strain in a colander, then tip them into the frying pan with the sage and butter, gently toss the pan to make sure the butter coats the gnocchi.
Serve in warm bowls, sprinkled with Parmesan