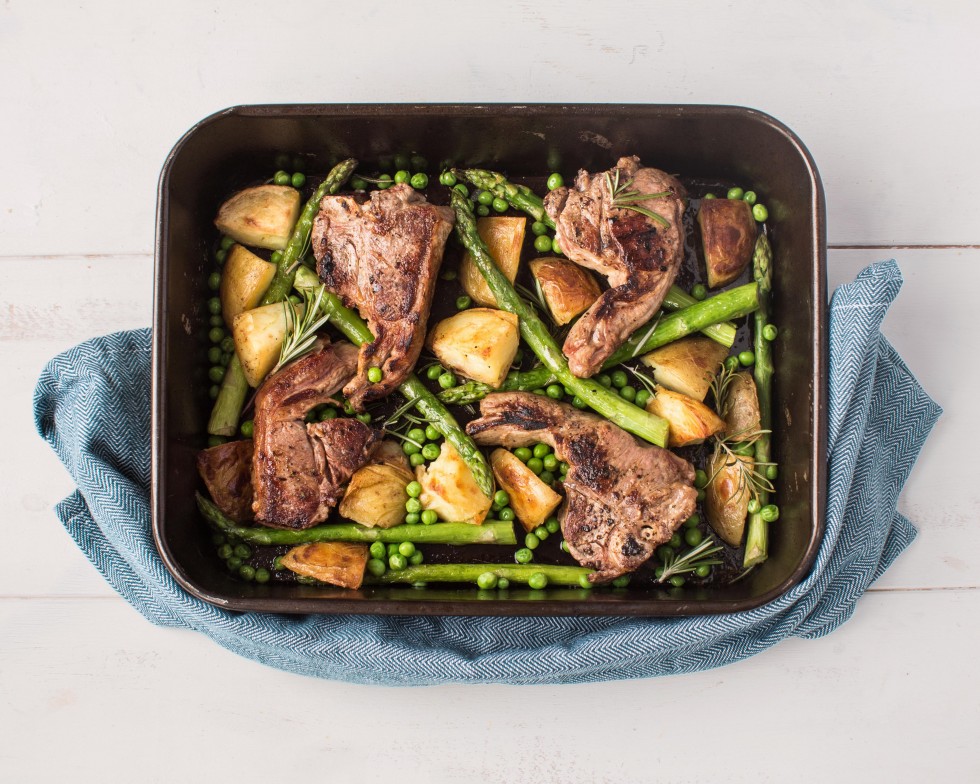 The perfect alternative to a Sunday roast for Spring time. Just 5 ingredients, this has little preparation time and will seriously deliver on flavour.
Serves: 2
Preparation time: 5 minutes
Cooking time: 15-20 minutes
You'll need:
250g white potatoes
4 lamb chops
2 tbsp olive oil
A few sprigs of rosemary
250g British asparagus
260g frozen peas
What to do:
Pre heat the oven to 200 degrees.
Place a medium pan of water onto boil while you chop your potatoes into 3-4cm chunks. Add the potatoes to boiling water and cook for 10 minutes, then drain.
Place a large frying pan on the heat and add a 1tbsp of olive oil. Once the oil is hot, add the lamb chops and sear on all sides until browned.
Place the potatoes into a medium sized oven tray and nestle the lamb chops in amongst them. Add the rosemary, asparagus spears and peas and drizzle with the remaining olive oil. Roast in the oven for 10 minutes until the asparagus is cooked and the potatoes are crispy.
Serve immediately.