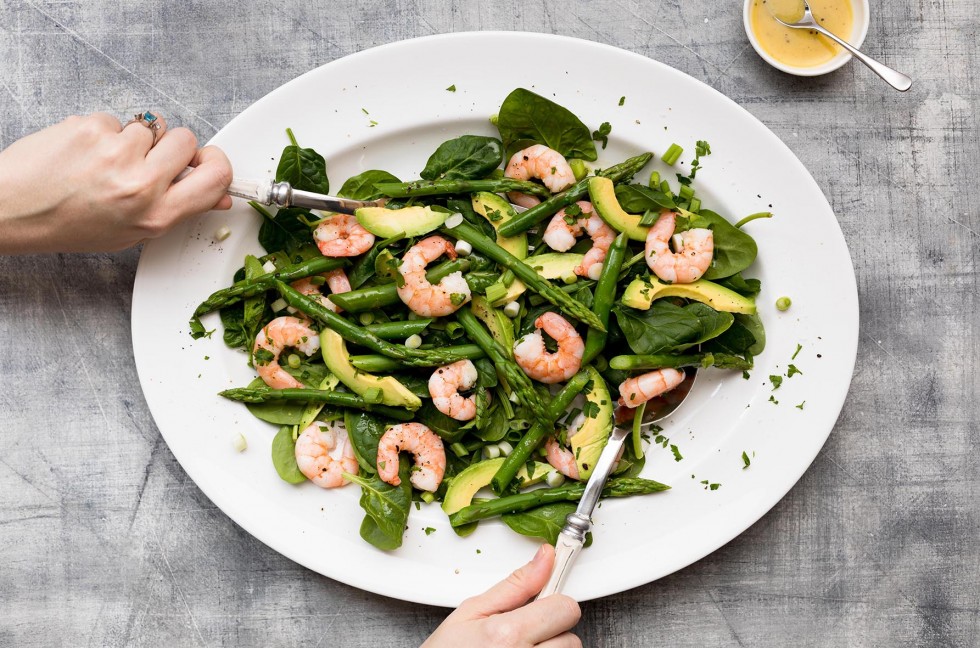 Serves: 2
Preparation time: 10 minutes
You'll need:
For the salad:
1 bunch asparagus, washed, trimmed and blanched
150g cooked king prawns
1 avocado
1 x 115g pack of baby spinach
Half a bunch of spring onions
For the dressing:
1 tsp Dijon mustard
1 tsp clear honey
Pinch ground pepper and sea salt
2 tbsp lemon juice
1 tbsp white wine vinegar
6 tbsp olive oil
What to do:
Arrange all the salad ingredients on a large platter.
Shake together all the dressing ingredients in a jar.
Pour a little dressing over the salad and serve the remaining dressing on the side.