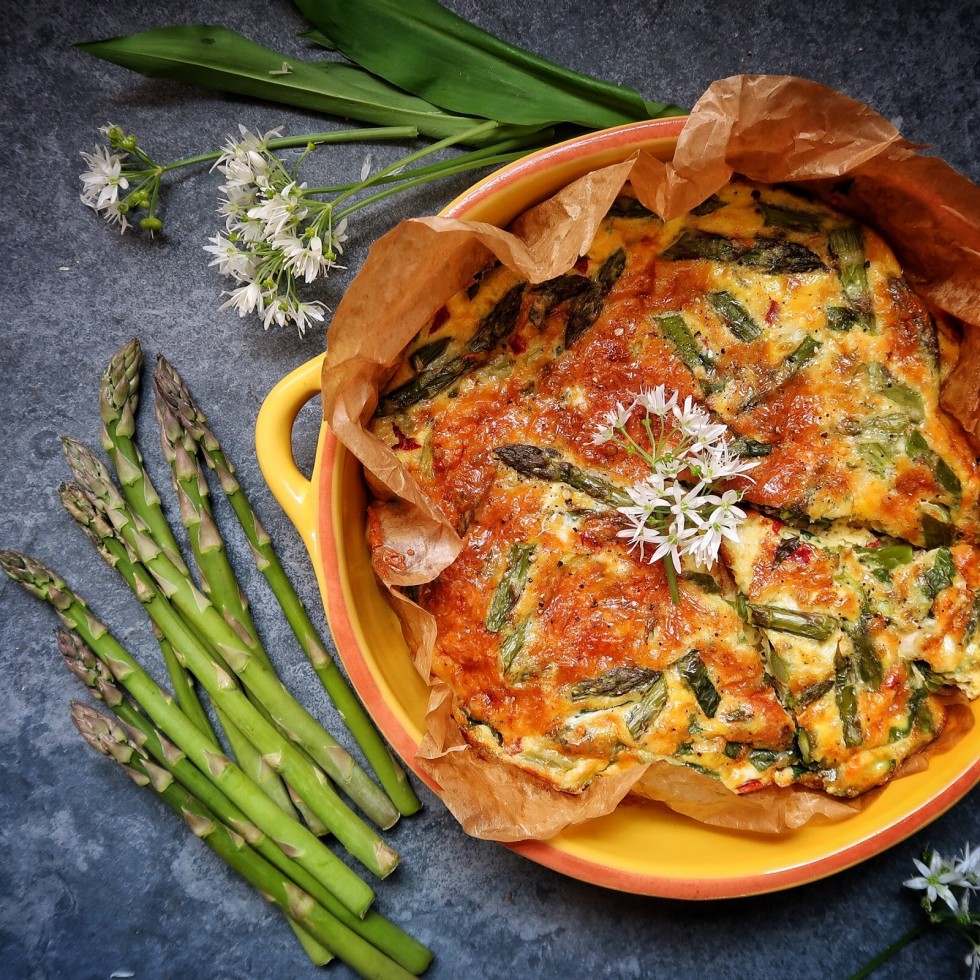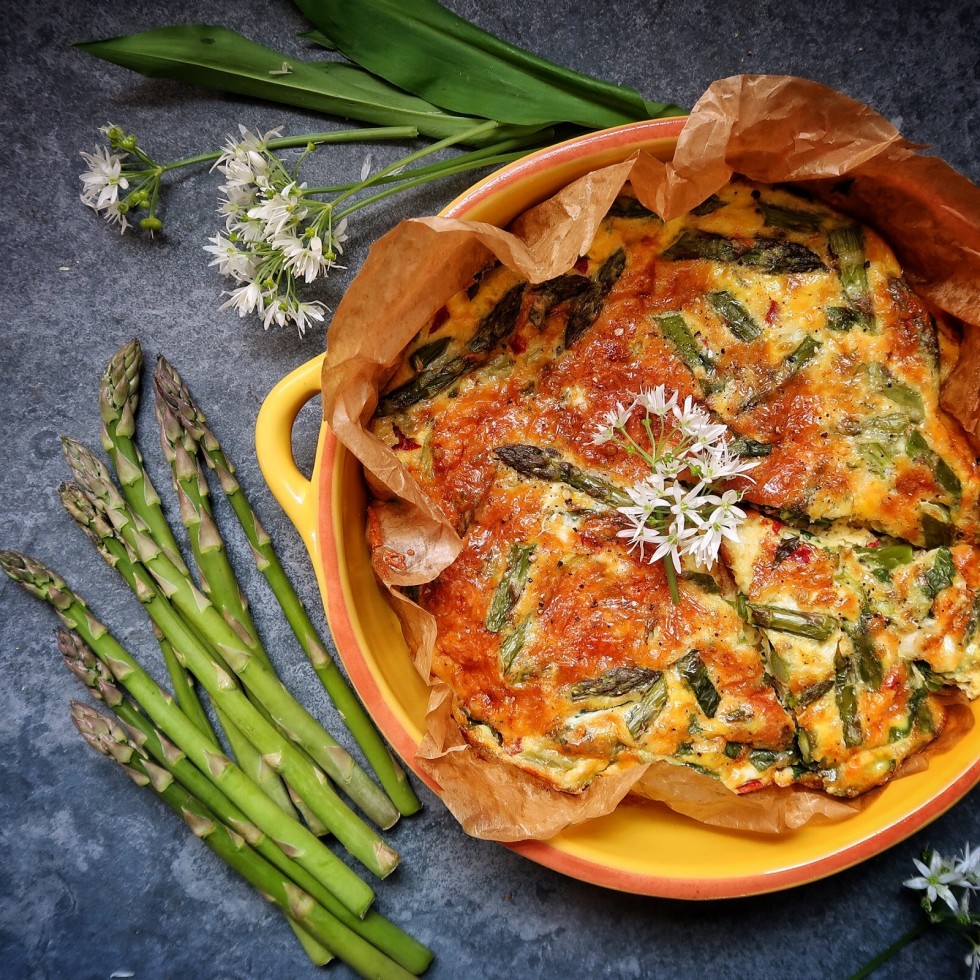 125g (approx 10 spears) British asparagus, sliced on a diagonal into 2cm long pieces
½ roasted red pepper (from a jar), finely diced
2 spring onions, sliced
10 wild garlic leaves, finely chopped (substitute with spinach if you can't get hold of any!)
6 free-range eggs, beaten
60g cheddar cheese, grated
Freshly ground salt & pepper to tastePre-heat oven to 180°C. Line a 9" wide ovenproof dish, or quiche dish, with baking paper, and spray with low calorie cooking spray, or spray oil. Pour in the egg and mix in all of the other ingredients. Bake for 25 minutes, until golden brown on top. Serve warm or cold, with fresh salad leaves.
Recipe and photo credit: @The_Slimming_Foodie