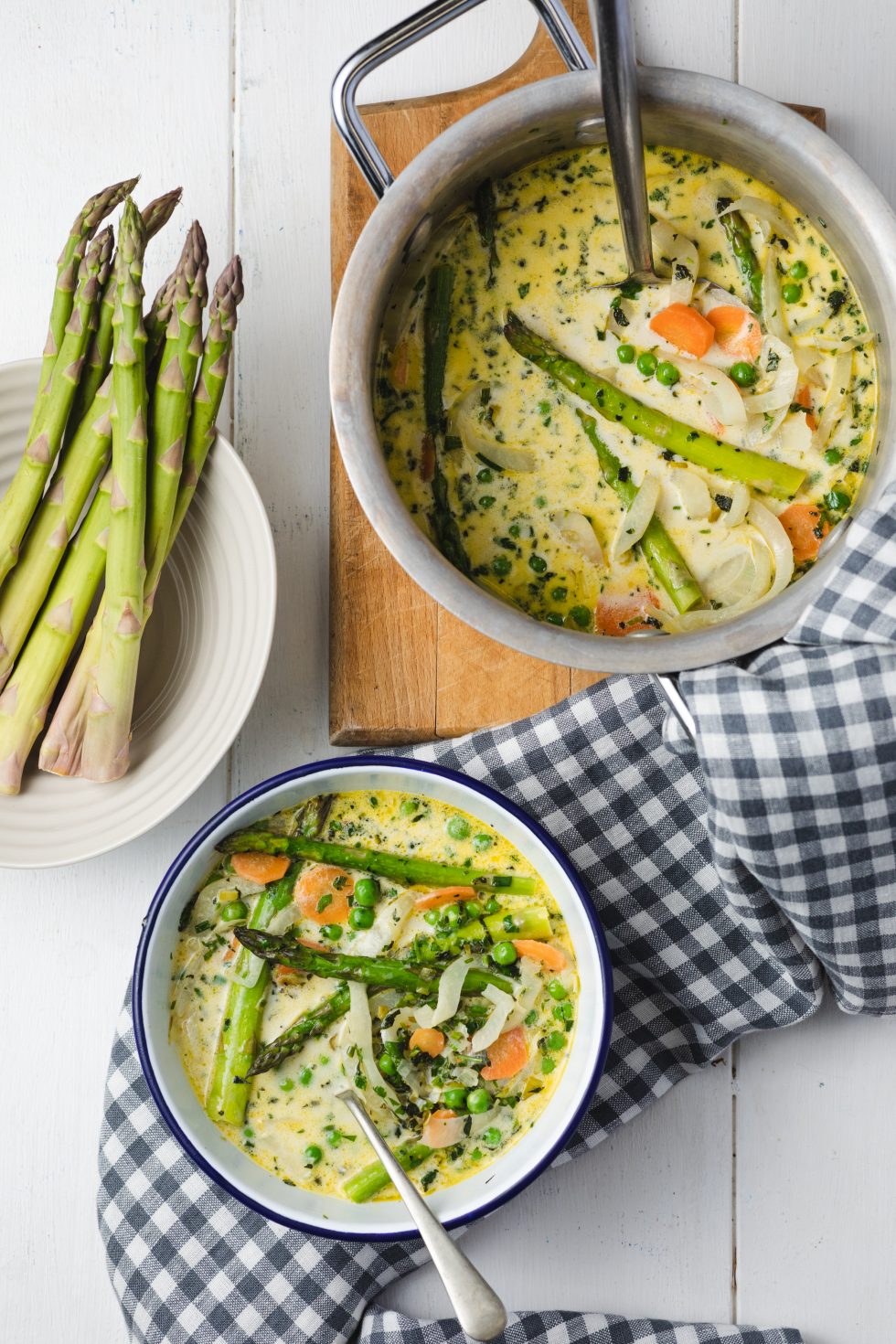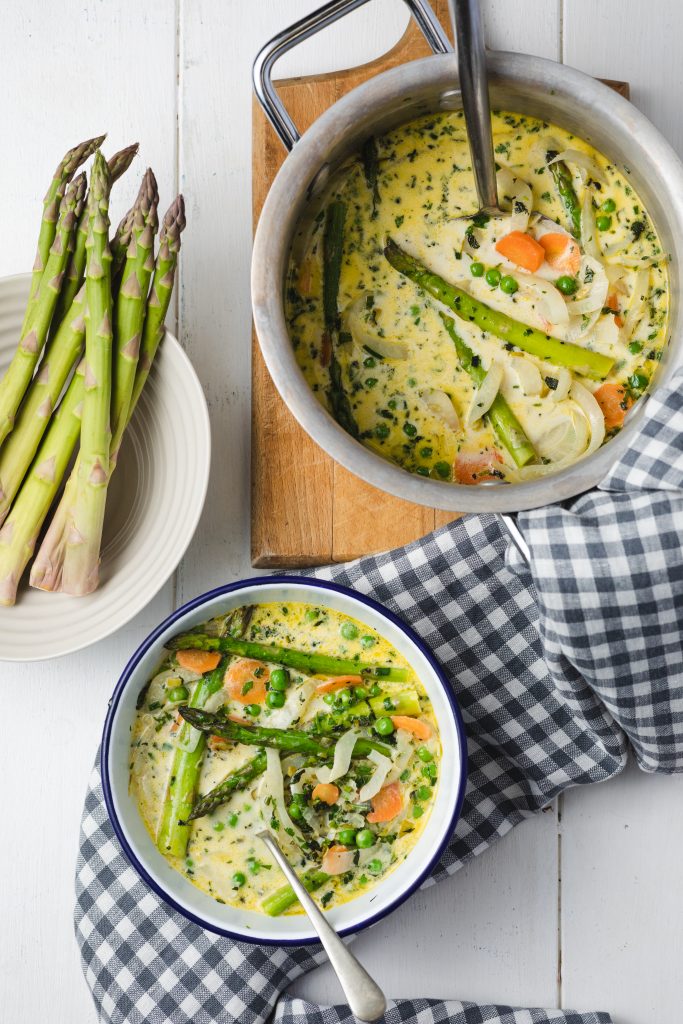 Serves: 4
Preparation time: 10 minutes
Cooking time: 20 minutes
You'll need:
30g butter
2 tbsp extra virgin olive oil
1 medium-sized fennel bulb trimmed and thinly sliced
3 small carrots trimmed, peeled and cut into rounds
6 spring onions trimmed and cut into 3
150ml dry white wine
500ml good vegetable stock
250g British asparagus tips
150g fresh peas (podded weight) or frozen petit pois
5 tbsp finely chopped mixed herbs to include mint, chives and parsley
100ml double cream
A squeeze of lemon
Sea salt and freshly ground pepper
What to do:
Melt the oil and butter in a large pan. Add the fennel and carrots and stir over a gentle heat for about 5-6 minutes being careful not to burn.
Add the spring onion and cook until softened.
Pour in the white wine and reduce by half.
Add the vegetable stock and cook for a further 5 minutes on a low to moderate heat.
Add the asparagus and peas and cook for a further 5 minutes until tender.
Stir in the herbs and cream and season well with a squeeze of lemon juice, sea salt and freshly ground black pepper.