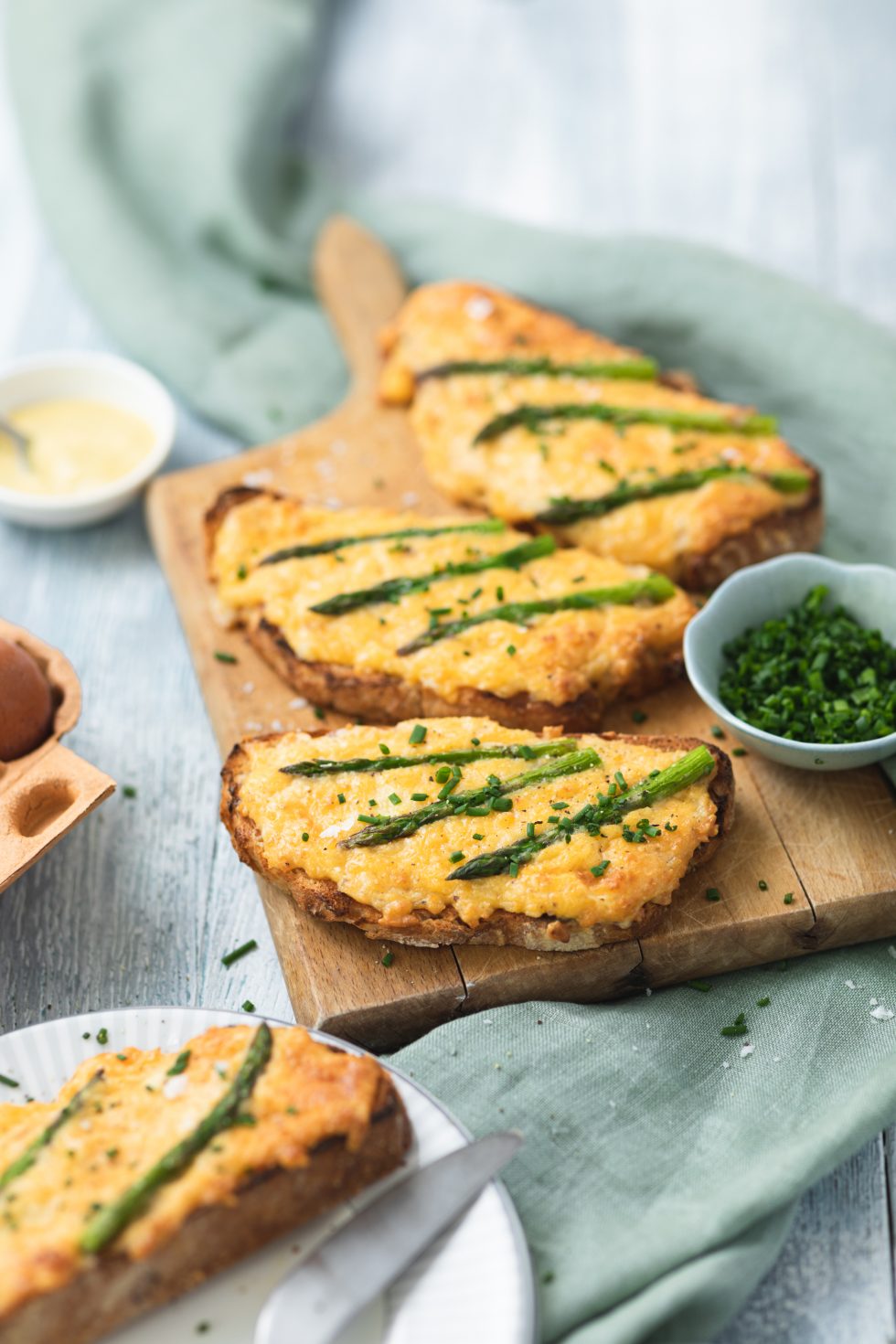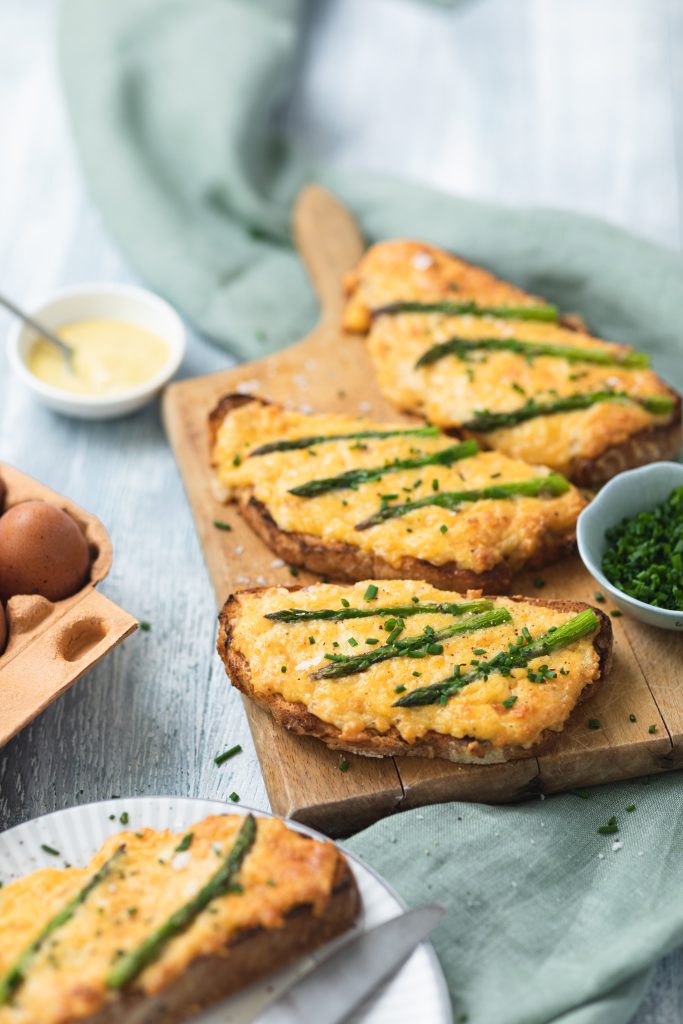 Serves: 2
Preparation time: 5 minutes
Cooking time: 10 minutes
You'll need:
250g British asparagus tips
4 slices crusty bread
150g grated cheese; cheddar, gruyere, red Leicester or a combination!
2 beaten eggs
Sea salt & black pepper
1 tbsp chopped chives
What to do:
Preheat the oven to 180⁰c.
Trim the asparagus tips and blanch briefly in boiling water, refresh in cold water.
Lightly toast the bread in the toaster and leave it to cool.
Mix the grated cheese into the beaten eggs and season.
Divide the cheese and egg mixture between the four slices of bread and spread to cover up to the edges.
Put the bread on a baking sheet and bake for five minutes. Take the baking sheet out and push the asparagus spears into the hot cheese mixture. Put the tray back in the oven for another five minutes or until the cheese is puffed up and bubbling. sprinkle with chopped chives and serve.