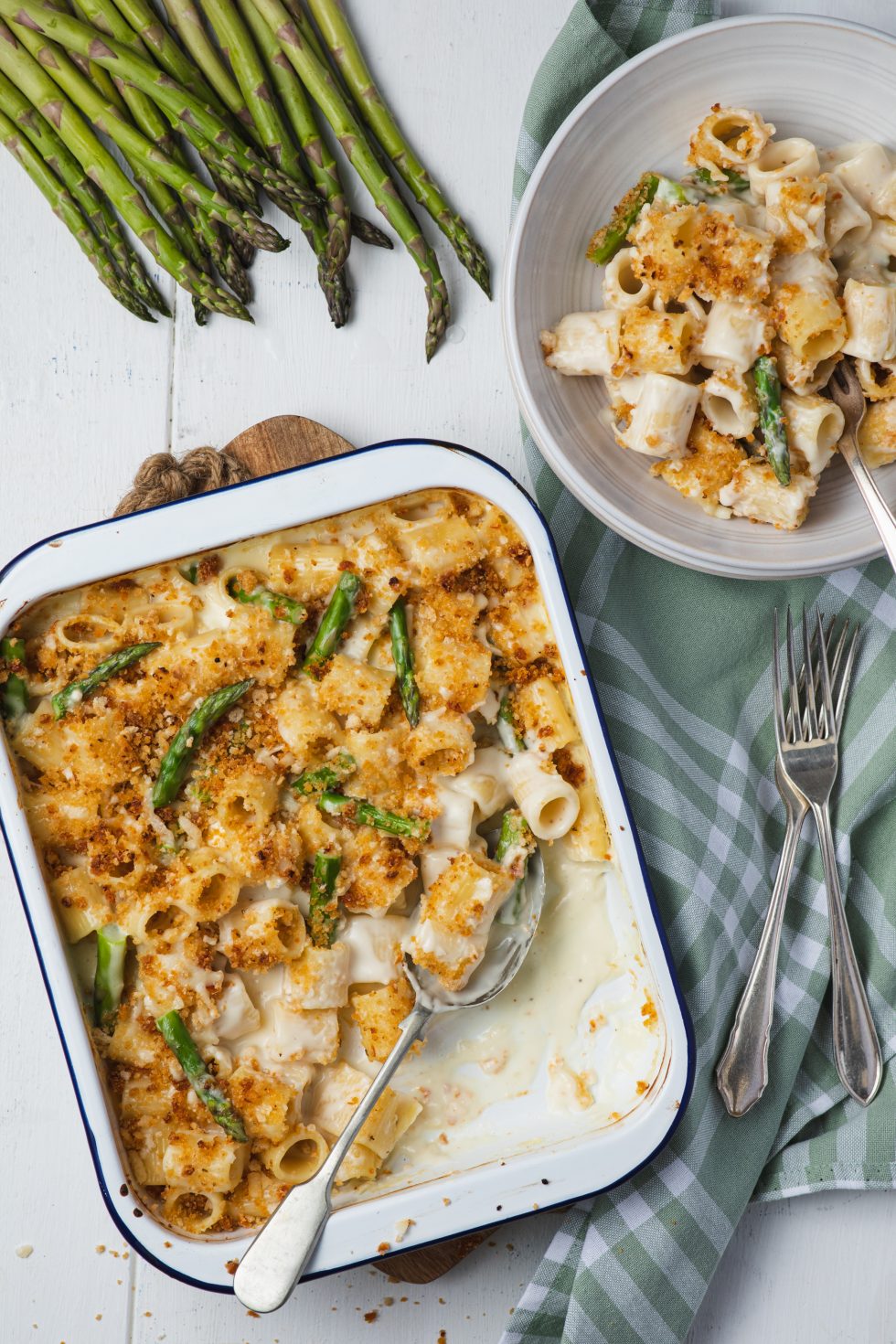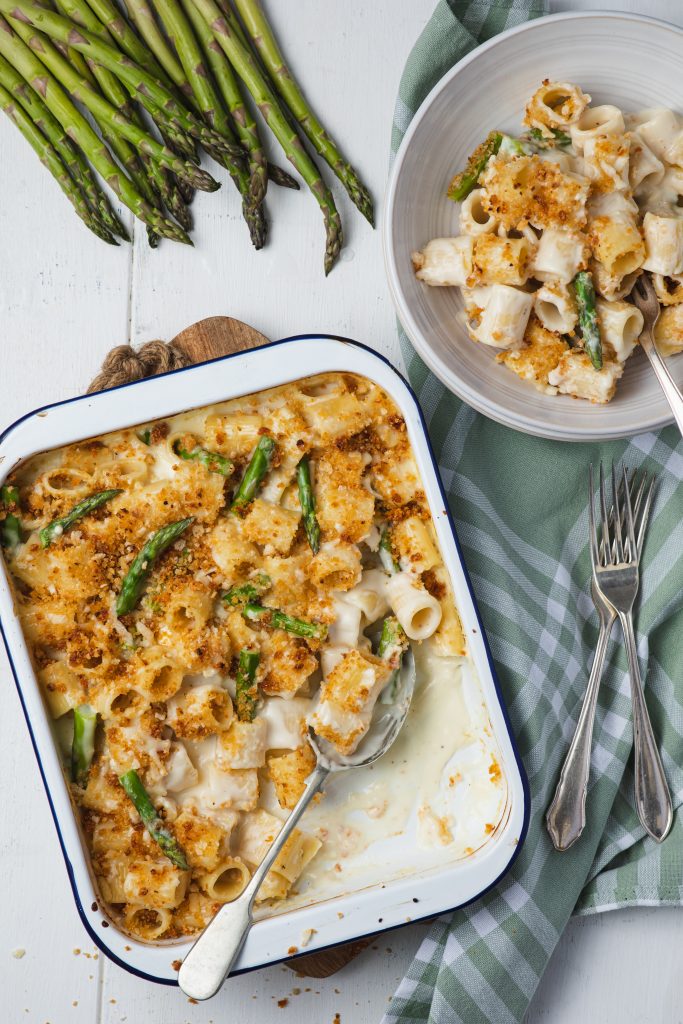 Serves: 4
Preparation time: 10 minutes
Cooking time: 30 minutes
You'll need:
250g British asparagus
1 garlic clove, crushed
1 tbsp extra virgin olive oil
4 tbsp panko breadcrumbs
1 tbsp vegan red pesto
1 tbsp grated vegan Parmesan cheese (we like Violife)
350g short rigatoni (or another chunky pasta shape like penne)
4 tbsp Flora plant butter
5 cloves of garlic, finely chopped
4 tbsp plain flour
700 – 950ml unsweetened soya milk
5 tbsp nutritional yeast
75g vegan Parmesan cheese (we like Violife)
What to do:
Wash and trim the asparagus and blanch it briefly in boiling water and then refresh in cold water. Set to one side.
In a small bowl, mix the crushed garlic, olive oil, breadcrumbs, red pesto and vegan Parmesan and mix together. Set to one side.
Put the pasta on to cook in a large pan of salted, boiling water.
In a separate pan on a medium heat, melt the Flora plant butter and add the garlic and fry for a minute. Add the flour and cook for one more minute, stirring as you go.
Now slowly whisk in the soya milk, start with 700ml and see how much your sauce thickens – you want it to be about the consistency of a thick bechamel, so add more soya milk if necessary. Now take off the heat and mix in the nutritional yeast, vegan parmesan and plenty of salt and pepper to taste.
Preheat your grill on medium-high, then mix the pasta with the sauce and the blanched asparagus and transfer to a large oven proof dish. Crumble over the breadcrumb mix. Put under the grill for around 5 minutes, or until golden and crispy.